Home
30 Jun
2022-11-15 15:28
Home
Sign up to our mailing list to get early access to our GC Insiders exclusive pre-Black Friday sale! Insiders get exclusive discounts, sales and perks! With Grand'Cru, Black Friday comes early. 😎
Specialty Coffee Roasters
Grand'Cru Coffee is a specialty coffee roaster based in Chatswood, in the heart of Sydney's North Shore. We aim to share our passion through our craft and influence the next steps in the history of coffee.
We're pleased to announce the launch of our updated branding for Grand'Cru Coffee! We've been working hard to bring this new brand into fruition, and we really feel as though it encapsulates our mission and values.
Harder, Better, Faster, Stronger
Launching alongside our updated branding, our new site has been designed with the modern user in mind. Experience an easier, fasting shopping experience. We've temporarily disabled subscriptions while we move everything across.
If you're already familiar with our coffee range, you might see changes to the name of your favourite blends. Check out the changes by clicking the link, or use the search bar to reacquaint with your old favourites.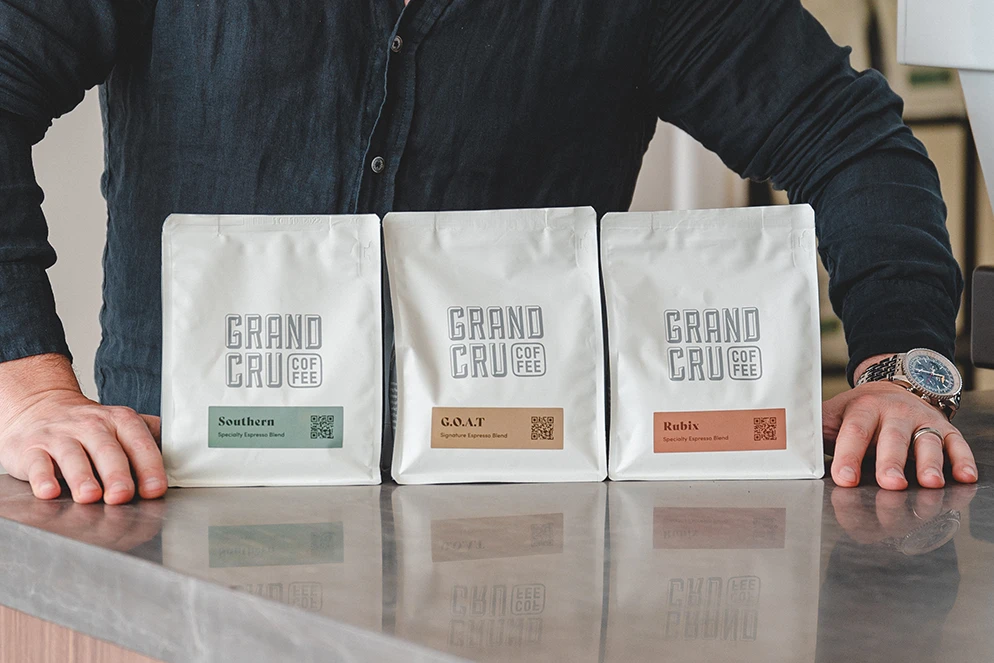 Fall in love with your new favourite coffee
From caramel to fruit to chocolate, explore our range of specialty coffee blends in a single curated bundle.
Sign up to enjoy discounts, exclusive sales, and VIP/member-only perks!