Our Story
30 Jun 2022
2023-05-23 9:30
Our Story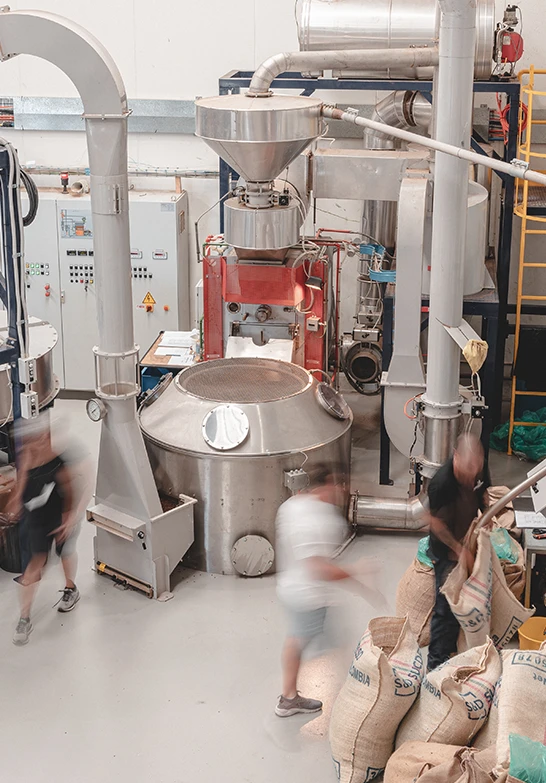 Sharing our love for coffee with the community
In 2011, Sam founded Grand'Cru Coffee with a clear goal in mind. He wanted to create an environment to bring coffee nerds together to share knowledge, stories and to sip some cracking cups of specialty coffee.
Grand'Cru Coffee is a specialty coffee roaster based in Chatswood, in the heart of Sydney's North Shore. We aim to share our passion through our craft and influence the next steps in the history of coffee.
It's no secret that great coffee brings people joy.
At Grand'Cru, it's not just about the coffee. It's about people, relationships, and being able to share the joy that coffee brings us with others.
Our Mission
Grand'Cru Coffee is here to share our passion for specialty coffee through communities by connecting people with great coffee. We aim to unlock new opportunities and share our knowledge and experience with others.
Exceptional Coffee
Exceptional coffee starts with a commitment to sourcing the best beans, followed by mastering the science of specialty coffee roasting to pour the perfect cup. Luckily, we've got over 50 years of roasting experience under our belts to bring you the best.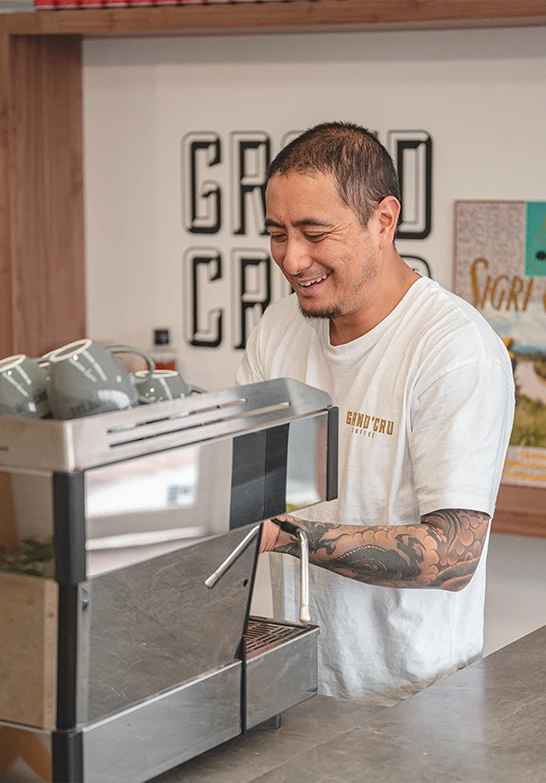 Our expert coffee sales team is ready to assist with growing your business. With decades of industry experience, we're here to help you serve the best quality coffee day in, day out.