Contract Roasting
24 Aug 2023
2023-09-13 14:41
Contract Roasting
Scalable Roasting Solutions
From independent coffee ventures to commercial coffee supply en masse, look no further than our low carbon roasting solutions.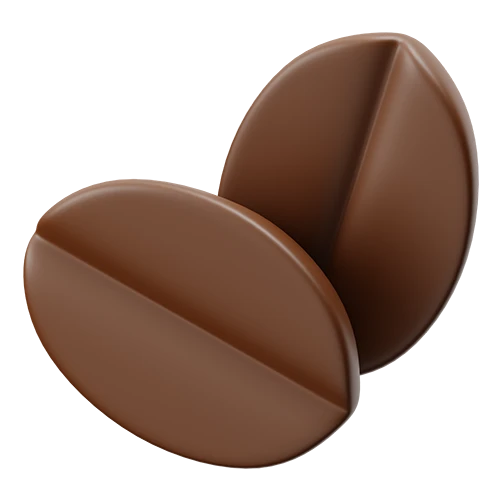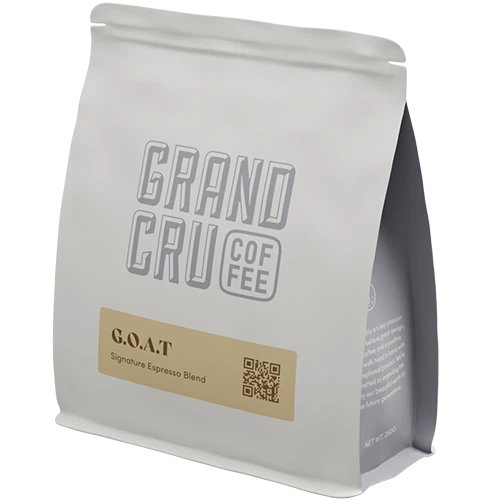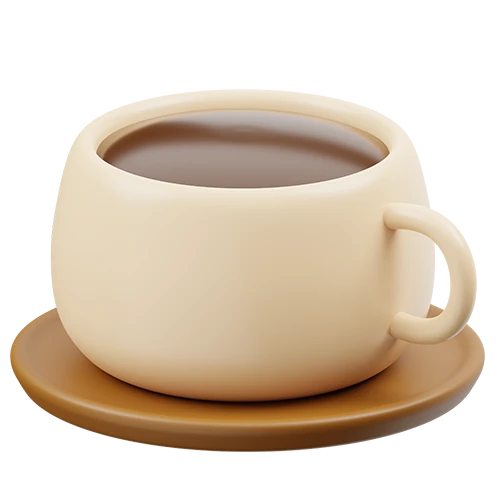 Why choose Grand'Cru?
Simply put, we make extraordinary coffee experiences a breeze for you.
Utilising a state-of-the-art Brambati low-emission air roaster, our head roastery has a output capacity of 10+ tonnes per week delivered with unmatched consistency and quality across all formats.
Explore our green bean sourcing, picked from trusted, sustainable farms worldwide. We pride ourselves on nurturing partnerships and facilitating custom imports to meet your unique roasting needs.
Custom blends & coffee matching
Delve into custom blends tailored for your brand. Whether starting anew or refining an existing profile, our expertise ensures a coffee experience that resonates with your clientele, matching or elevating every brew.
Low investment roasting solutions
High-quality roasting shouldn't strain your budget. With Grand'Cru, you'll experience transparency and affordability; our flat rate per kilo encapsulates both, guaranteeing excellence without the exorbitant expense.
Blend overview
Our current blend repertoire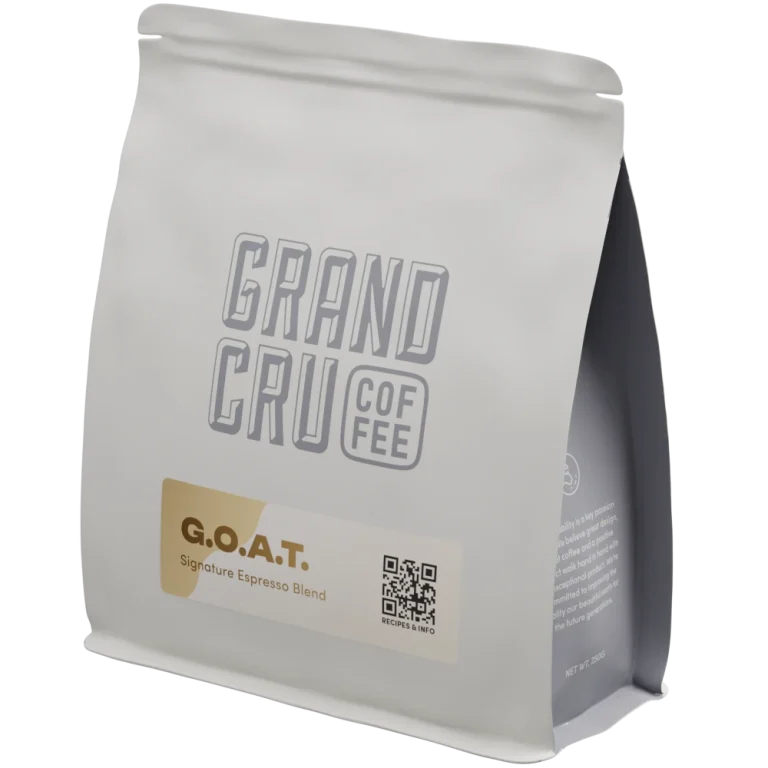 This coffee showcases caramel and butter on the nose, with a clean cherry ripe aftertaste. It's a medium-bodied coffee with a light & fluffy mouthfeel.
Drink black or with milk.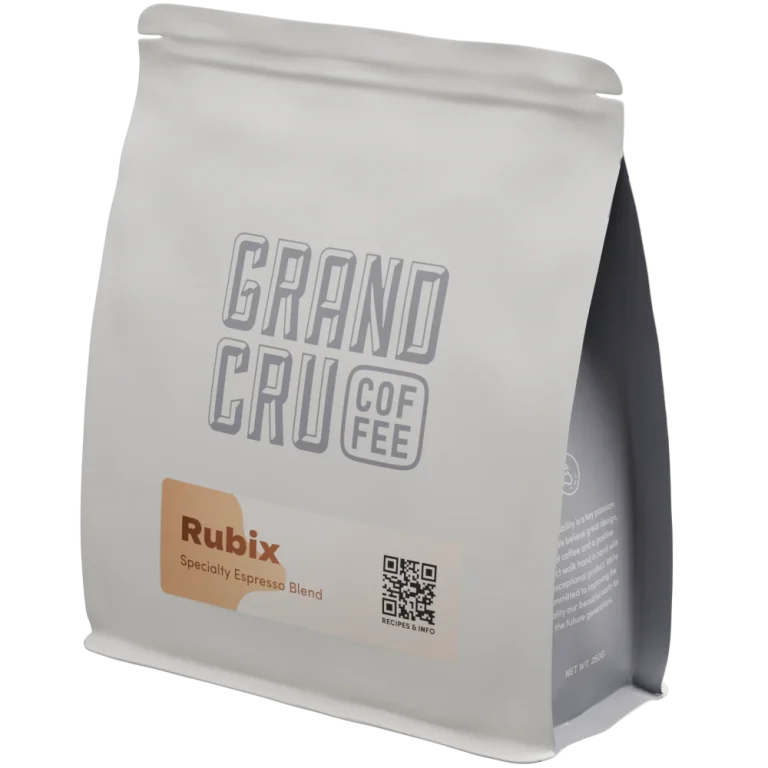 Berries, Milk Choc, Molasses
This coffee bursts with smooth berries, with milk chocolate in the body, mellowing out into a molasses finish. With milk, spice and ginger emerge.
Drink black or with milk.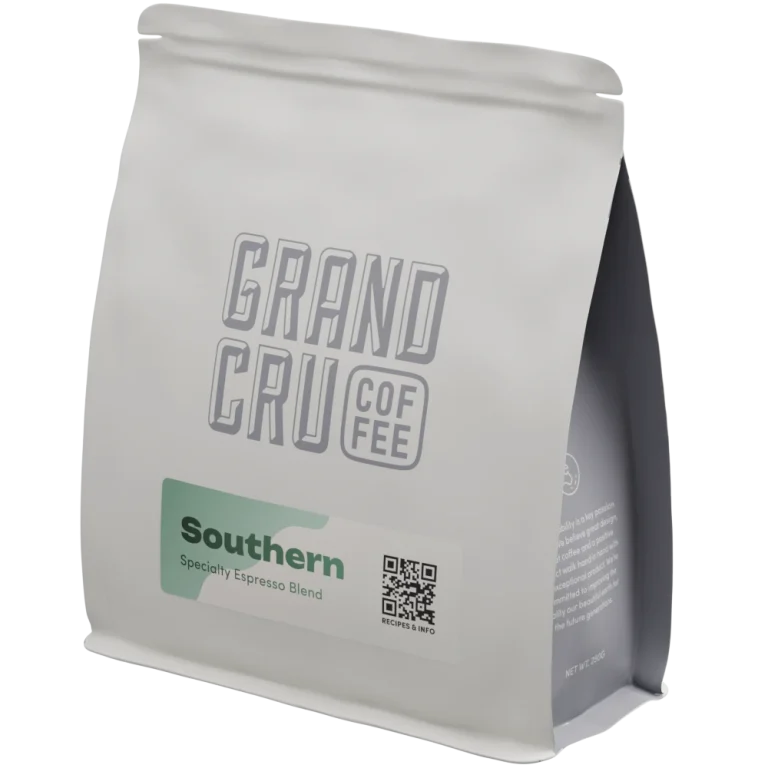 Our Southern specialty espresso blend is a dark, focused and smooth espresso inspired by traditional southern Italian flavours.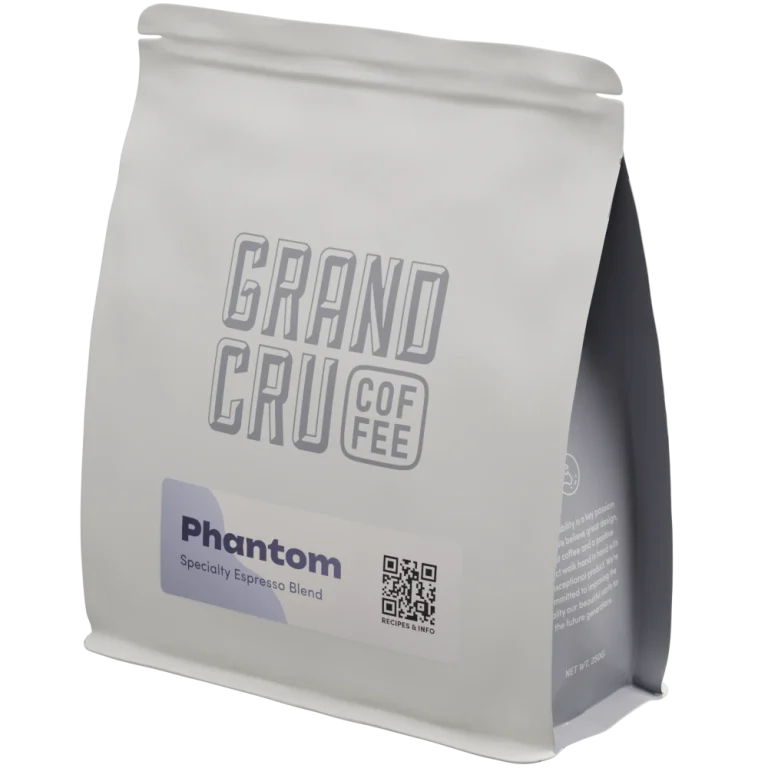 Apricot, Berries, Milk Choc
The coffee unveils a lively acidity, complemented by rich apricot and berry flavours. Its medium body leaves a balanced and satisfying mouthfeel.
Drink black or with milk.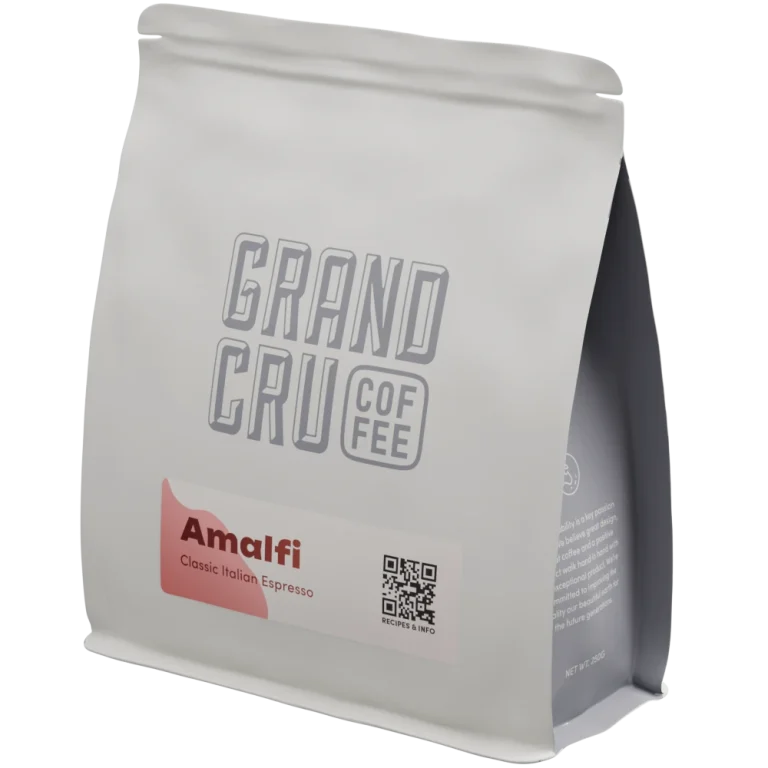 Stonefruit, Milk Choc, Spices
The Amalfi Blend yields a clean, satisfying cup, imbued with rich milk chocolate, bright apricot hints, and the classic spice of Italian espresso.