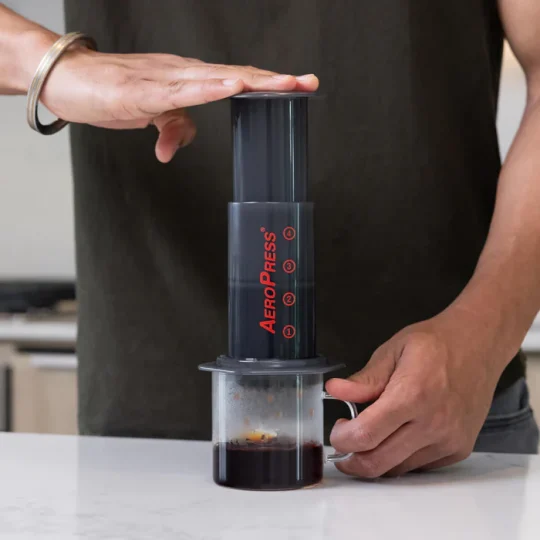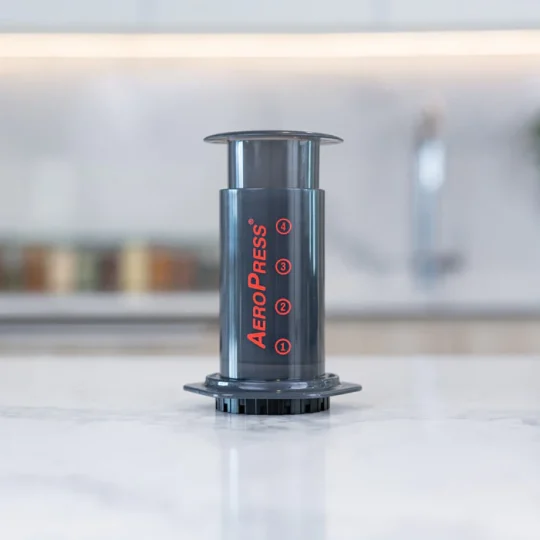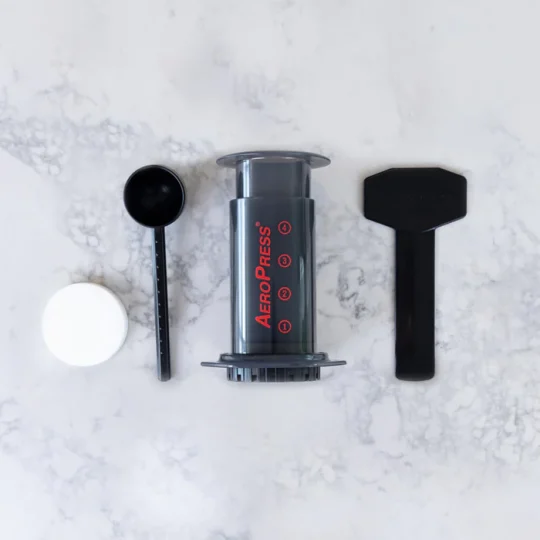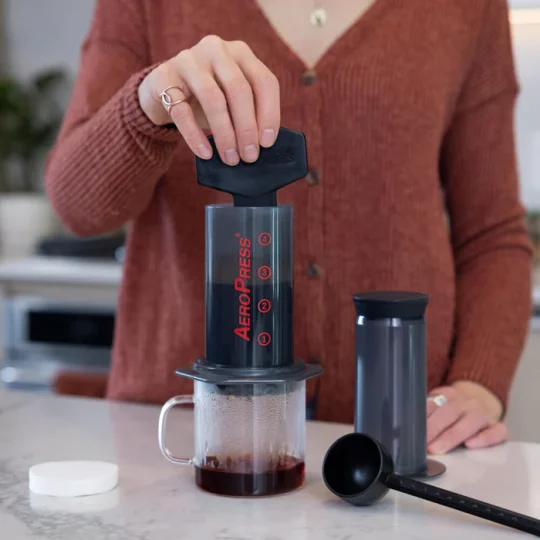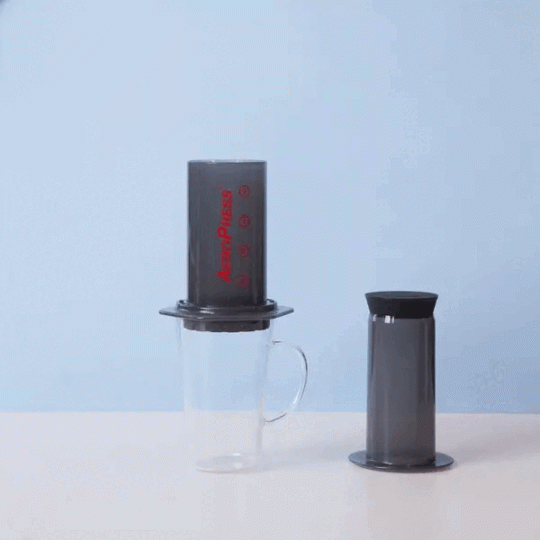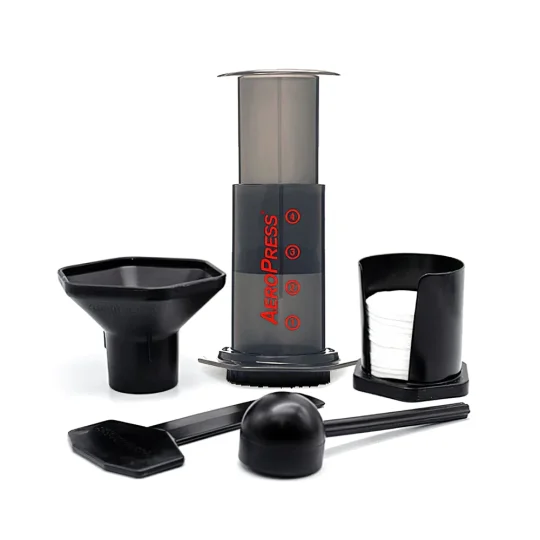 AeroPress Coffee Maker
The AeroPress Coffee Maker is loved by fans around the world, our patented technology produces the richest, smoothest coffee, cold brew, and espresso drinks you've ever tasted. Designed in Silicon Valley, Made in USA.
Looking for the filters? AeroPress Filters 350pc.
9 in stock (can be backordered)
Description
Make the perfect cup, every time
The AeroPress Original sets a new standard for coffee lovers, who can make incredible tasting coffee and espresso at home. Immersion brewing technology extracts the most flavor and a paper micro-filter ensures no grit.
The result: clean, bright, smooth coffee.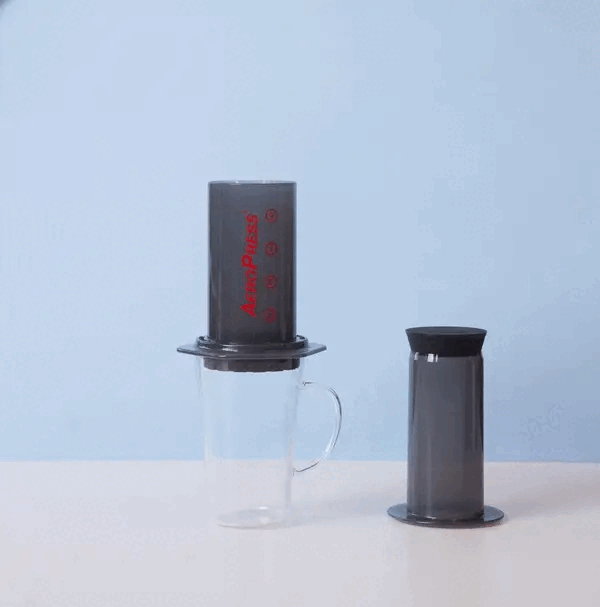 Brews in under a minute (simply add water and press!)
The plunger wipes the chamber clean as you brew (just pop out the filter and grinds)
Easier to use than any other coffee maker
Beginner or pro, the AeroPress Coffee Maker is the easiest way to make all kinds of coffee including long blacks, lattes, cold brew and even pour over coffee.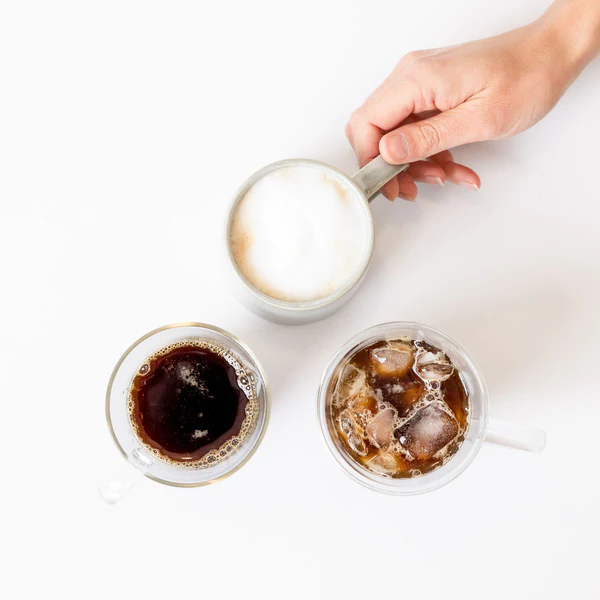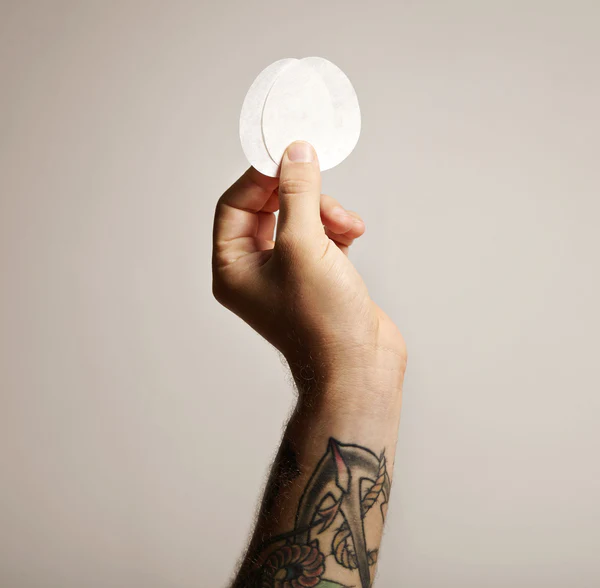 Convenient coffee, without the waste
Compostable paper filters (or use a reusable metal filter)
Free of BPA and phthalates
Requires no electricity
AeroPress Original beats every other coffee maker, any day
Be it a French press, pour over, or espresso machine, there's a reason for everyone to own an AeroPress Original:
Smooth (not bitter or gritty)
Quick! A perfect cup in a minute
Best value coffee maker ($)!
Better for the environment
Easy to store/take with you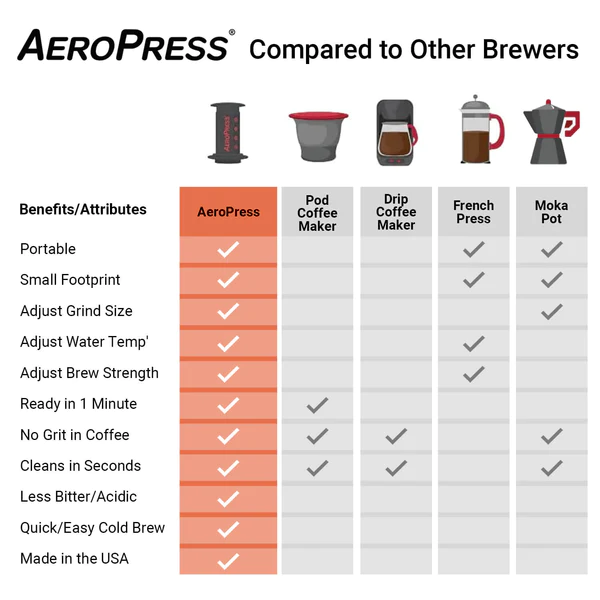 Additional information
| | |
| --- | --- |
| Weight | 377 kg |
| Dimensions | 12.7 × 12.7 × 29.2 cm |
| Brand | |